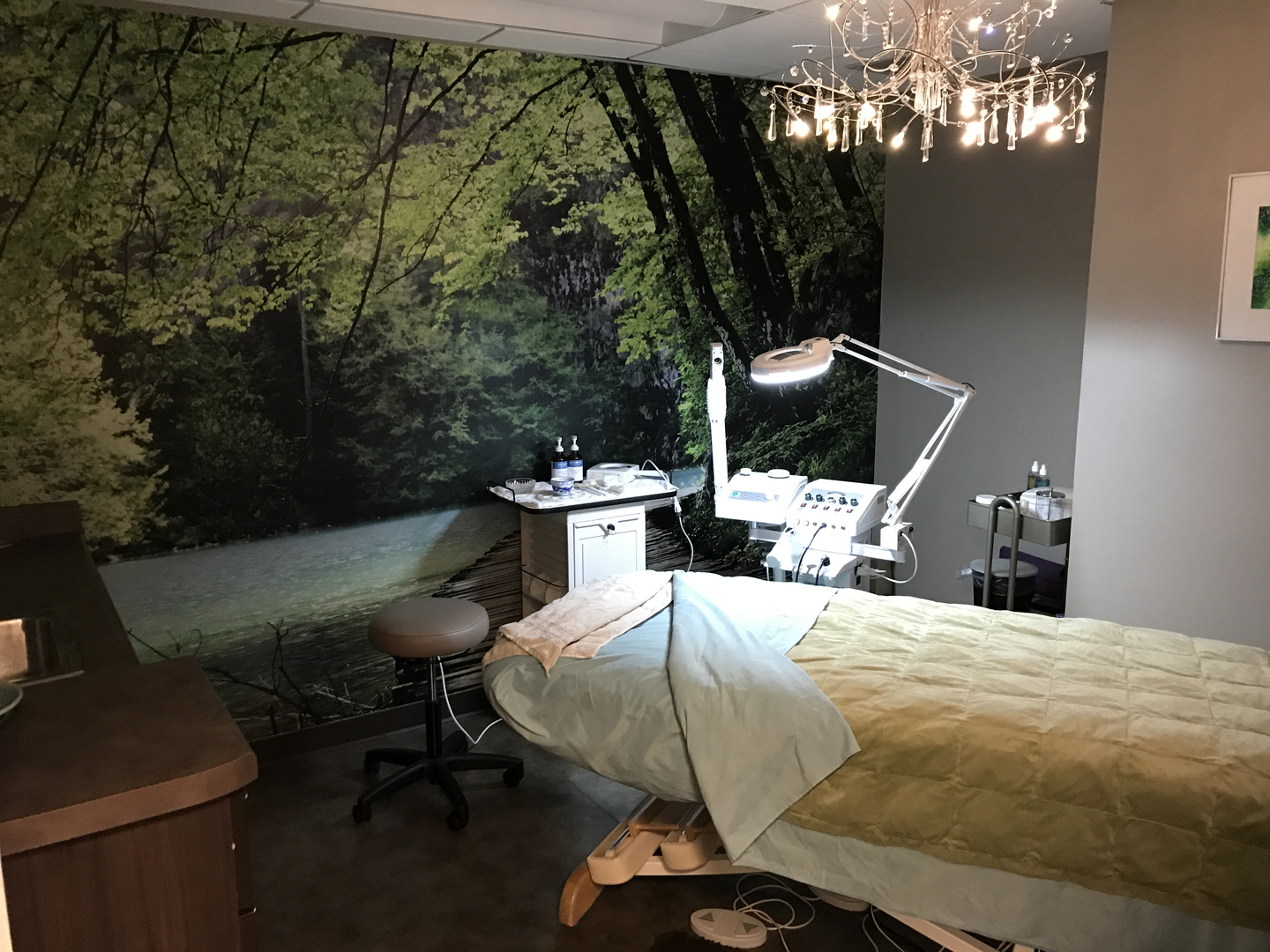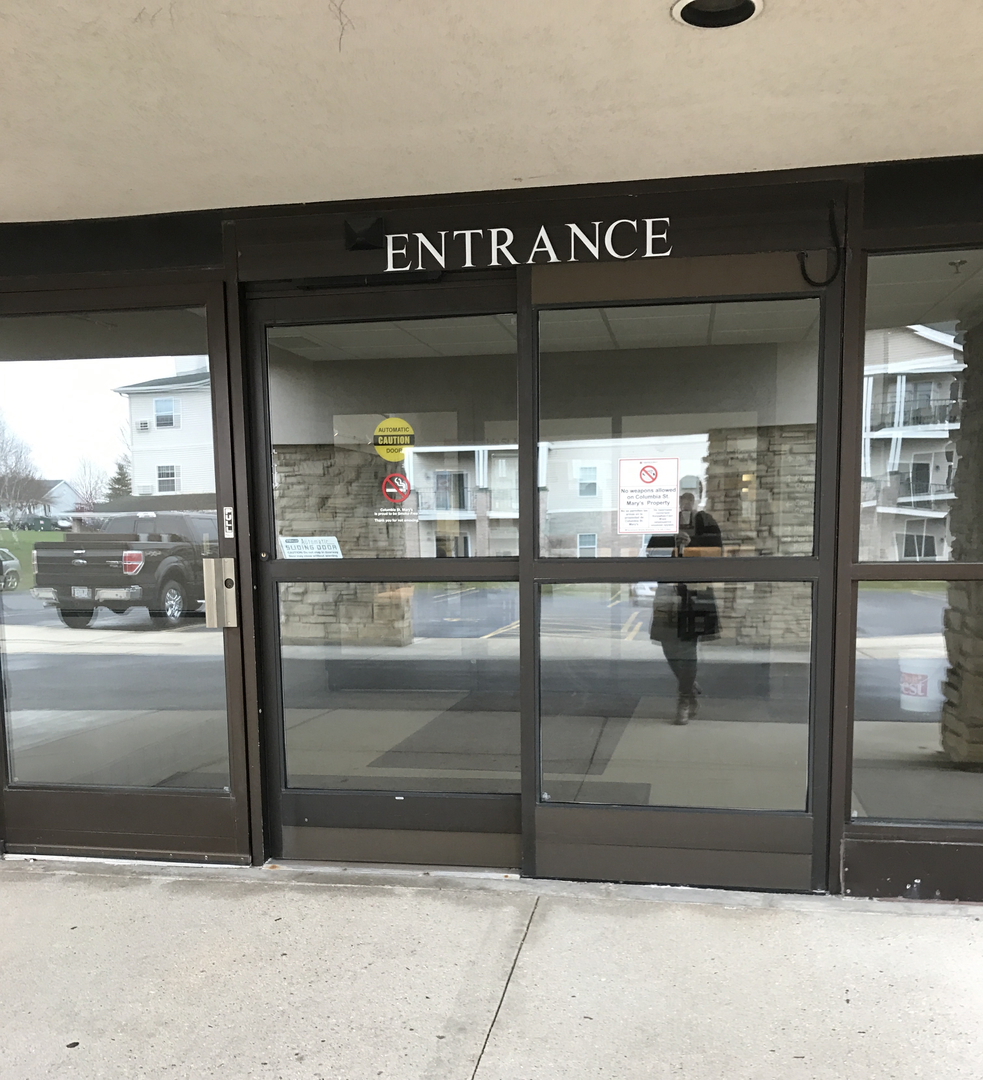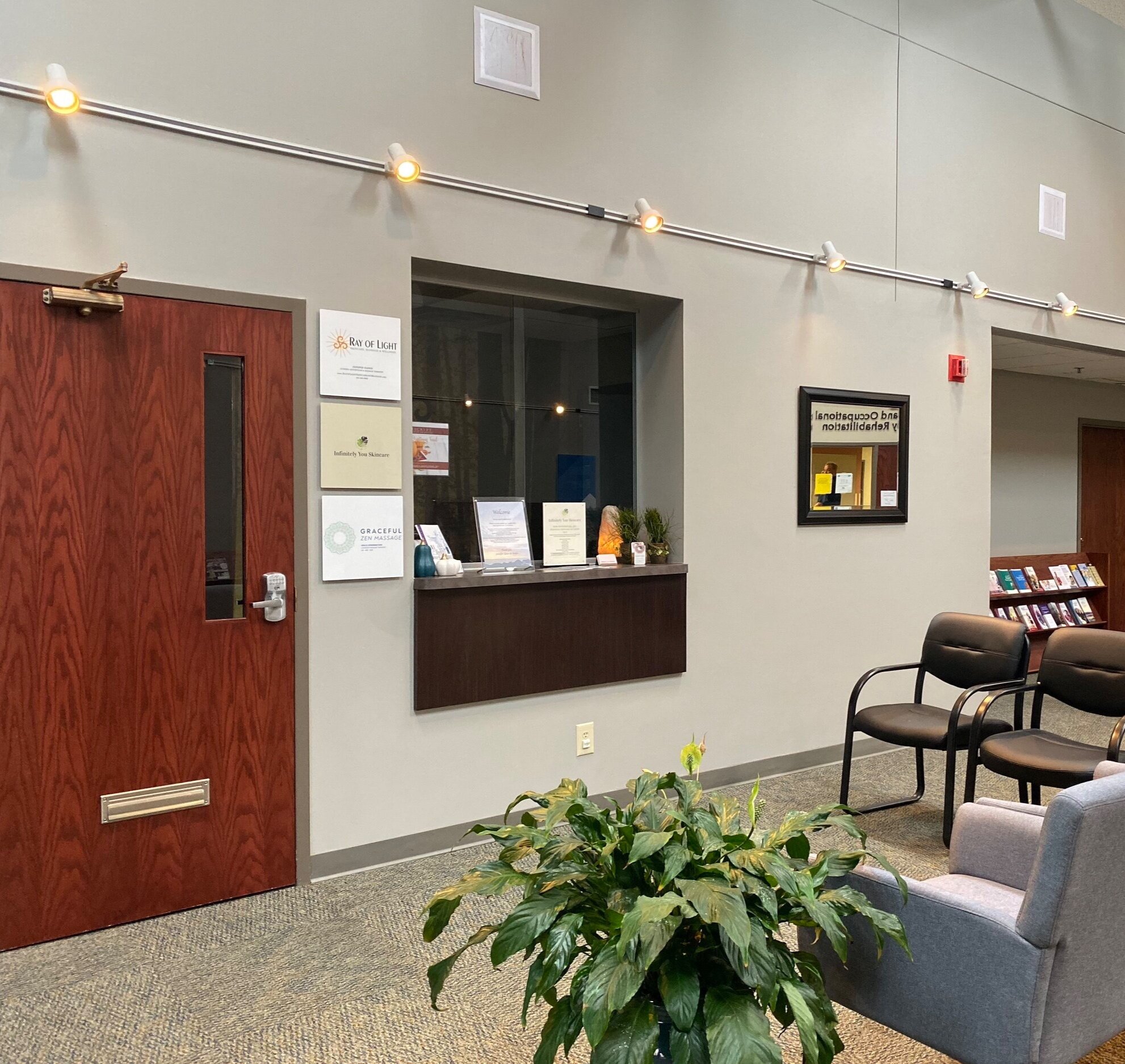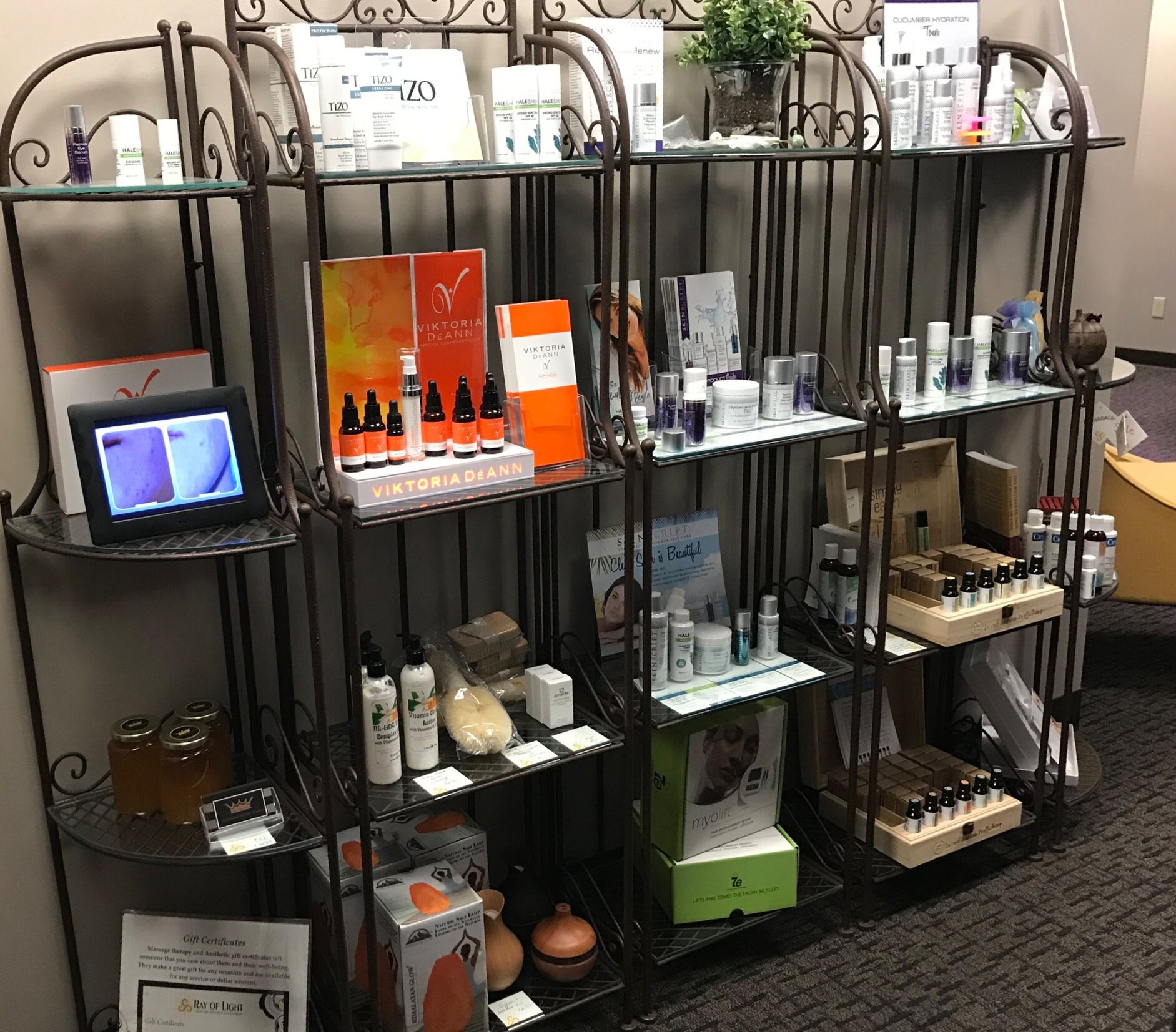 established in 2002, ray of light offers a convenient, comfortable and accessible location in port washington
one mile east of I43 on Grand Ave. (Hwy 33), an easy drive from Grafton, Saukville, Fredonia, etc., you will find us in the Ascension medical office building, one block east of Culvers restaurant. A private parking lot, covered drop-off area, sliding automatic doors, skylit waiting space, and modern treatment rooms (filled with every creature comfort I could think of) await you.
Ray of Light Skincare, Massage & Wellness is happy to call Port Washington home. Besides always offering the best in services provided, extra care has been taken to assure your comfort while receiving those services.
An electric massage table makes getting on and off the table easier if you are older or injured. The massage table has built in memory foam, an additional 2" layer of memory foam, inserts that can be removed for chest comfort, and a backrest that raises to elevate your head. There are no better sheets than the ones I use from Comphy (you'll also find these at Kohler Water Spa) and hand-made face cradle covers which do NOT leave evidence of your massage on your face! And for the face cradle itself (you know the thing your face spends half your session in?), I found the Boiance cushion by Oakworks. With multi-layered padding and strategically placed water spheres, less pressure is place on your eyes and sinuses. This cushion is then placed on the Boiance Float which allows your head to move as your body moves (about 1.5" in all directions) so your neck doesn't stiffen while your back and shoulders are massaged! I get so many compliments on the comfort of my table, you really must come and try it! Beautiful, adjustable ambient lighting provides as much or as little light as desired. Enjoy relaxing spa music, request something more specific, or bring your own (just sync with our bluetooth speaker from your device)!
Little things make a difference, but never worry-these optional extras will never be an extra charge at Ray of Light! A full "Hot Stone Massage" massage isn't offered, but I love to bring out the hot stones upon request to iron out any last bit of tension after your back is massaged. Have a little more tension than usual? Therapeutic cupping feels amazing and is a great first step toward reducing muscular and fascial tension. It is also amazing for nerve issues and reducing inflammation. There is even a protocol for full facial cupping! Want some heat on your back (or wherever we need to warm up before massage)? The Theratherm pad heats up FAST and provides moist heat to help loosen up tight areas so my hands can really get deeper to the cause of your tension! Or maybe you just like heat on your back or feet-no problem! And for those of you who like to be warm, the table has an adjustable heating pad on it. Gel ice packs are always on hand as well. There are pillows (so many shapes, sizes and densities), bolsters, blankets, eye pillows, and more!
For your massage, choose from unscented lotion or one of my aromatherapy blends. On the floral side I offer Jasmine, Lavender, Lavender/Tangerine, Lavender/Clary Sage/Lemon, and Rose/Neroli/Grapefruit. On the spicy/earthy side, there is Sage, Bergamot/Patchouli/Peppermint/Rosemary, and Frankincense/Myrrh/Cedarwood/Orange. Occasionally there are seasonal blends. Eucalyptus essential oil is offered to help you breathe while you lie face down (even though the face cradle is AMAZING, gravity still has an effect). Organic and natural products are always used (not just in the treatment room but also in our cleaning products)!
For your facial, aromatherapy, hot towels, steam, high frequency, and ultrasonic spatula extractions are offered as extras without extra cost. The skincare industry offers constant innovation and ever-expanding options for me to offer you! So always expect more!!! For more about aesthetic/facial add-on services like the LED mask, select them as add-ons when scheduling your appointment.
Your session should be perfect, and that is my goal! Massage pressure or technique, room temperature, table temperature, volume or type of music, lighting, products, and so much more can all be modified to your preference. Effective communication is vitally important and can make the difference between a good session and a great session-never hesitate to let me know your preferences or if you are ever uncomfortable!
Whether it's with massage or aesthetics (or both), my goal is to help you shine a little brighter. We all shine on the inside; showing and feeling it is a choice. And sometimes we need a little help getting there-and that is OK. I am here to help.